LondonCryo
CRYOTHERAPY SERVICES: LIVERPOOL STREET & BELGRAVIA
At LondonCryo we specialise in whole-body cryotherapy; providing treatments for sport, fitness, pain management, anti-ageing and beauty in London.
LondonCryo is proud to be one of the first locations in the UK to offer CryoSkin slimming technology, a safe, effective treatment and revolutionary alternative to liposuction with visible results after just one session.
Sports Recovery
We offer various treatments to aid in the recovery of injuries. Through cryotherapy we treat injuries to muscle and tissue by reducing inflammation and enhancing blood flow. We also offer Normatec Compression Therapy, the leader in rapid injury recovery, and X°CryoTM localised cryotherapy.
Pain Relief
At LondonCryo we are able to provide pain relief in 3 minutes with no pills or potions. We can reduce inflammation, trigger pain-relieving endorphins and trick the brain into "closing the gate" on feelings of pain. Cryotherapy is known to be effective in the treatment of numerous conditions.
Slimming, Toning & FACELIFTS
We provide a range of beauty services including slimming, toning and facelifts using CryoSkin. This kills fat cells and increases oxygen supply, aiding in collagen production and resulting in slimmer bodies and the elimination of fine lines. We also offer X°CryoTM, localised cryotherapy.
What is cryotherapy?
Cryotherapy, sometimes known as cold therapy, is the use of low temperatures in medical and cosmetic therapy. It is a fast and healthy process that accelerates the body's natural recovery while improving overall wellbeing and energising the body. Cryotherapy is a dry, non-invasive process that lowers a person's skin temperature during a session of up to 180 seconds. The benefits of cryotherapy are triggered when you reach -110ºC or colder, something that we are able to offer at LondonCryo.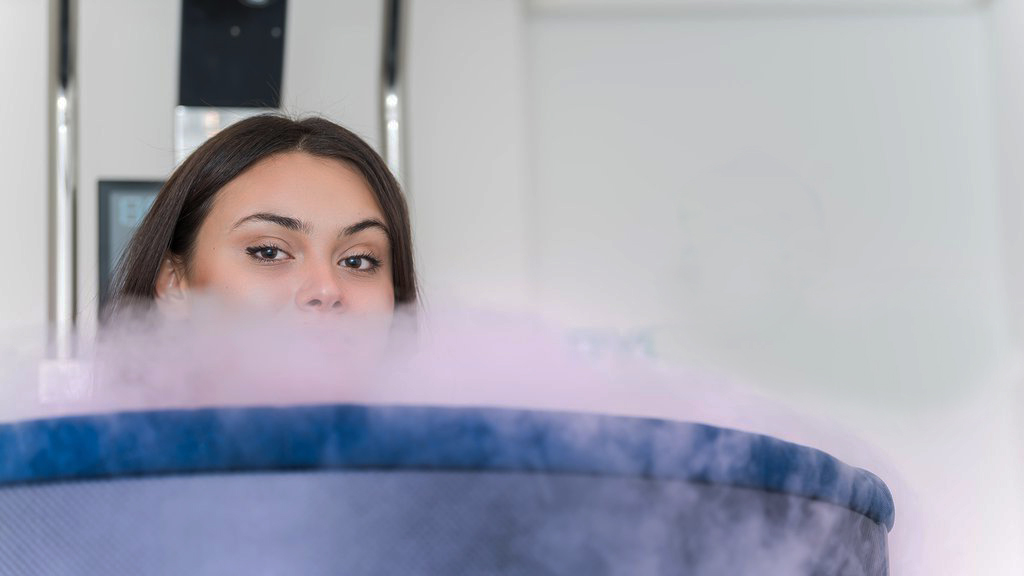 What people say
"I'm about to book my third session at LondonCryo as the experience on the first two occasions was amazing. I felt fresh, invigorated and ready to go and can't wait to feel this way again! The therapy centre is clean and staff are really friendly."